Social Media Marketing Services
Results-Driven Social Media Marketing Services
Don't just engage followers. Convert them into loyal customers.
Our social media marketing services make an impact where it matters most—the bottom line of your income statement!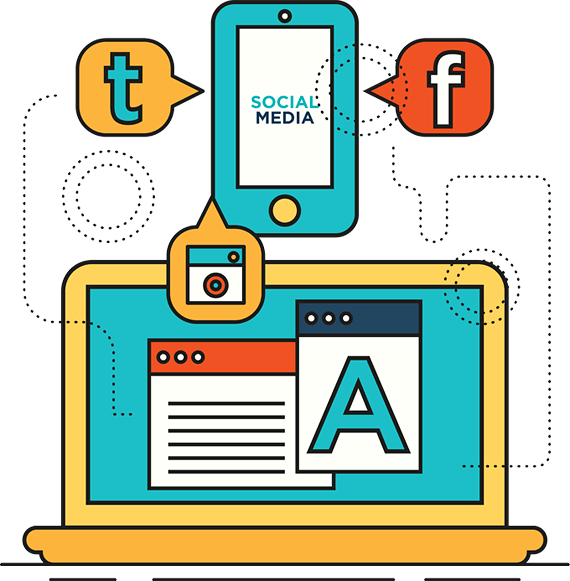 Push Your Business into Hyper-Growth
By conducting well-thought-out multi-channel social media campaigns that go viral, we get you the leads, sales, and brand recognition that your business needs to grow exponentially.
Facebook
Rule the world's biggest social media network
Twitter
Tweet your way to social media stardom
Instagram
Inspire, attract, and convert customers from Instagram
Snapchat
Target a younger audience with content they love
LinkedIn
Drive B2B leads, make connections, and more
Pinterest
Create and share infographics and images
Others
WattPad, VK, FetLife, Tumblr, and hundreds of niche channels
YouTube
Create viral videos people can't stop viewing
THROUGH OUR DATA-BACKED CAMPAIGNS, YOU CAN
Maximize the Return on Your Social Media Investment.
Success on social media comes from forging an authentic relationship with your followers.
We use a data-based understanding of your social audience to create and publish powerful content,
and design relatable and memorable social experiences that your customers love.
RAMP UP YOUR SOCIAL MEDIA CAMPAIGNS WITH THESE
Social Marketing Amplifiers Your customers do not differentiate between channels and platforms. For them, it is one seamless journey from your Facebook ad to your website or landing page. We use multiple complementary services from our departments to amplify the results of your social media marketing. From creating compelling graphic design to producing videos that go viral, and from telling irresistible brand stories to running synchronized multi-channel campaigns, Technians have you covered!
CONTENT MARKETING
Graphic Design
video production & editing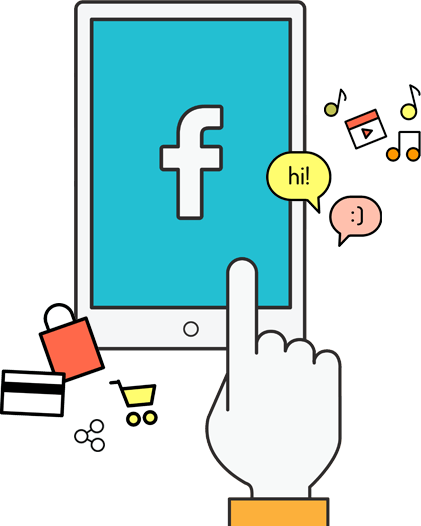 Email Marketing
Content & Storytelling
Social Media Creatives
WE STRIVE HARD SO YOU MAY
Achieve Your Goals Every Time
You are a socially engaged brand, but are those likes and shares converting into leads and sales? Or, maybe, you don't have enough likes and shares or even social media profiles. Whatever your goals, we can get you there on the fast-track.
Generate Leads and Sales
It is not easy to break people's social media workflow, and get them to try your product or service. Technians gets the job done by deploying the right tools and strategies.
Design and promote channel-specific special offers
Collect and showcase genuine customer reviews
Run Facebook lead generation campaigns
Align landing pages with social ads and content
Offer Customer Support
Your customers spend 145 minutes per day on social media, and they want you to be there when they need your support. We can help you set up your social media support or manage customer support on your behalf.
Facebook support
Messaging apps
Text and phone support
Build Your Community
Your followers are your potential buyers, but if you do things right, they can become your ardent brand advocates who will talk about your brand, instigating others to try your product or service.
Share relevant and high-quality content to inspire people who are genuinely interested in what you do
Engage followers by creating experiential and interactive campaigns
Answer questions, engage in conversations, provide information, and respond to criticism, promptly and professionally
Likes and Shares into Leads and Sales
What good are a thousand likes if you have no sales?
We believe social media marketing must translate into leads, sales, repeat customers, and long-term profits.
Social Media Strategy
Multi-Channel Marketing
Selling and Lead Generation
Attribution and Reporting
Social Media Strategy
Social media is just a buzzword unless you have a strategy. We translate your ambitions into goals and plans and create a well-rounded strategy that helps you dominate the top social media networks.
Customer Discovery: We use cutting-edge technology to discover your customer, their likes and dislikes, media habits, and more.
Channel selection: Conduct a data-driven selection of the top social media channels based on your customers' media habits.
Content strategy: Design a cross-channel content strategy grounded in your customers' likes and dislikes, opinions, and the topics they care about.
Multi-Channel Marketing
Selling and Lead Generation
Attribution and Reporting
See How Well Your Page is Optimized
Let us help you get your business online and grow it with passion.
Our team of professional SEO experts is the perfect partner for a successful business partnership.