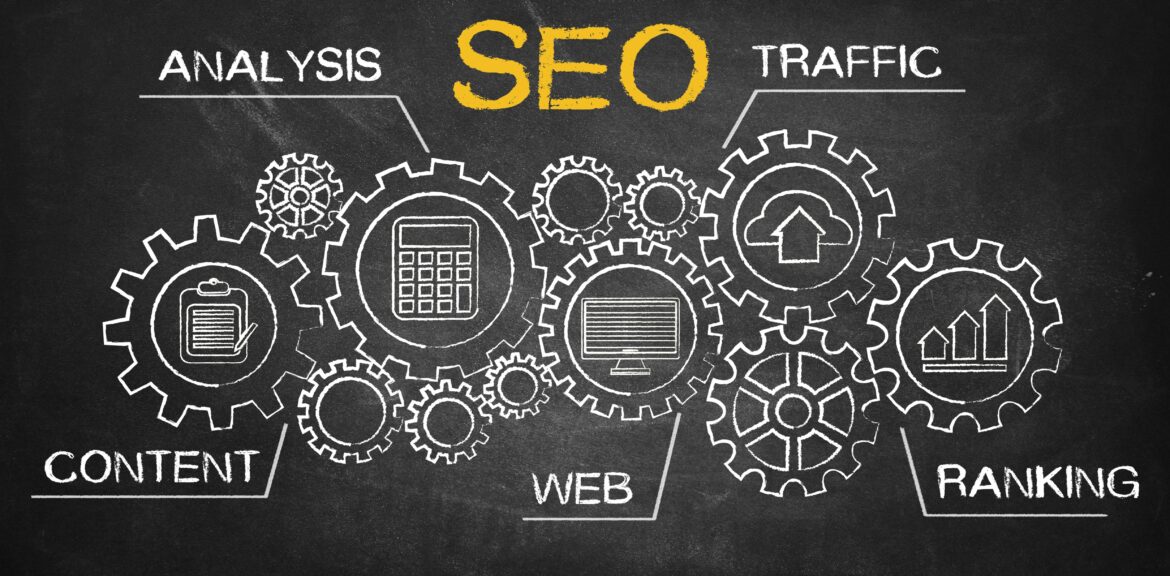 So you've searched on Google and you do not show up … What a problem! Right now there are users looking for exactly what you offer on your website. People who could really benefit from your content, your products, services, or whatever you sell. But they have no way of finding you on Google because you do not go out. What can you do? In this post, I explain it to you. You just have to follow the steps.
1. Find out why you do not appear on Google
The first thing you have to do is find out why you do not go out. Does Google know you exist? Or do not you want to get out in the first place? The easiest way to find out is by doing the following search with the name of your domain:
site: example.com
As a result, Google will show you the number of pages you know about your site, just below the search box:
Approximately 53 results (0,17 seconds)
By entering this search command you can find 2 situations:
You find more than one result – In that case, you're already on Google. The problem is that you do not have enough visibility to get into the top positions. You do not need to continue reading this post, go to this guide on how to climb positions in Google.
You do not get any results – In that case Google does not know your site and that's why it does not show it. It may be due to several reasons: either the search engine has not found your site yet, or it has problems indexing it. The point is that for the search engine you do not exist.
In the next steps, I explain what you have to do if you are in situation 2.
2. Make sure that Google can crawl your pages
Google uses links to discover web pages. This is how it works; read the links located in the menus and contents and from the access to all pages of the site.
The difficulties arise if a web hides those links in the eyes of the search engine. When this happens the site is never indexed at all, since it is not possible to follow any link to other pages.
Typical causes of this are:
Links in JavaScript – Although Google has improved a lot in the interpretation of JavaScript, sometimes you may have trouble understanding it.
Links in Java – The search engine can not interpret Java. In fact, it is invisible to his eyes.
Links in Flash – Google claims to have improved their understanding of Flash, but not for that you should trust. You probably have trouble reading it.
Pages or links blocked with the robots tag – The meta robots tag is used to indicate to the searchers that they should not crawl a page or follow a link.
Pages blocked with robots.txt – The robots.txt file offers a way to prevent search engines from accessing certain pages on your site.
In order for Google to discover your pages, you need all the links to be visible to the search engine, as well as avoiding blockages of any kind. So you can help Google find your pages:
Place text links on the pages – In this way, you provide a means to track your pages.
Add a site map – You can create a page in HTML that contains links to all the pages of your site, and then link it to the bottom of the page. But even better is if you create an XML Sitemap and send it to the search engine.
Replicate the navigation menu – If you have a navigation menu in JavaScript, you can replicate the same structure using text links in HTML and place it in another site such as the sidebar or footer. In this way, the search engine can use the HTML menu if it has problems with the menu in JavaScript.
Everything that helps the search engine discover your pages is positive. Keep in mind that Google's native language is HTML, so it's only natural that you do not want to read in another language.
3. Help Google find your site
The best way for the search engine to find out that you exist is through links. Links placed on other indexed pages automatically take you to your site.
Therefore, all you need is to find other sites that link you. But how do you achieve it?
If you just started, it is very unlikely that any important sites want to link you. However, it is easy for friends, colleagues and family members to lend themselves to it. These days, almost everyone has a blog or a website, you just have to contact people who are willing to put a link to your website. The only requirement for this to work is to link you from sites that are already indexed by Google. And to make sure of it, you can use the site command that I mentioned earlier. If the site has its indexed pages, it will work. And what do you do if this option does not work for you?
Fortunately, Google offers 2 alternatives:
Register the site in the tools for webmasters – It is the most recommended option since in addition to making your site known to the search engine, you get access to invaluable information about the status of crawling, indexing and optimizing your site.
Suggest the site directly – Although this method is faster and easier, it does not give you any kind of feedback about how well or badly you are doing in the search engine. Also, Google may ignore your suggestion.
How long does it take Google to index a website after the registration request? They can go from a few hours to several weeks, and it is not possible to do anything to accelerate it, except to attract new links. Have you managed to appear on Google? Get in touch with us at [email protected].